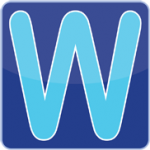 Web Specialist Australia is a web design firm based in Brisbane, Australia, and was established in 2002, and since then, we have been operating as a one stop web development solution provider servicing local businesses ranging from small, medium size businesses to corporate companies throughout Brisbane, Gold Coast, and South East Queensland regions and interstate businesses throughout Australia.
Web Specialist Australia, our company name was chosen by no coincidence.  We are the specialists of the web and the Internet, and we are fully committed to providing the best possible website solutions by constantly learning and advancing our knowledge and skills in the IT and especially website development fields. We work and live with the latest web technologies on daily basis, and that enable us to pass on all the benefits the web technology has to offer to our clients.  Our web design customers are mainly small to medium size businesses and some corporate companies. We are also very flexible with the service we provide to our clients, we do pretty much all web design related jobs, no matter how big or how small they are.
Our Vision and Focus
Apart from doing our daily website development tasks and serving our clients, we also constantly spend our time, effort and resources focusing on research and development of the latest Internet and Technologies, and use these valuable findings to keep developing our already existing advanced Internet and website solutions which eventually will benefit our clients.  This in turn, also helps us to stay competitive and more importantly enable us to produce not only new or better solutions but also results that add more values to our clients' businesses.
To go the extra miles, not only we are confident that our solutions will work and benefit our clients, but we also keep our running costs low, so that we can keep on providing affordable our solutions, not just affordable to small businesses, but also offer one of the lowest prices in the industry.
We also have liaisons with other website developers and graphic designers. Some times we are required to combine our talents together to produce large company websites at a fraction of the cost it would get to be produced by a large media house design team. As the old famous proverb says – No job is too big or too small to be undertaken.
We CARE about our CUSTOMERS!
With our extensive experience serving our broad clientele who operate in various industries since 2002, we are confident that we are not merely able to produce high quality websites and designs, but also able to nurture some core business values that we believe have been one of our key strengths to maintaining long term relationship with our customers. These core values are:
To provide friendly and highly ethical service to all clients
Support and assist the growth and success of all of our clients
Always have clear goals and solid foundation of action plans towards each client project
Constantly educate ourselves in the area of Internet and website technologies and pass all these necessary knowledge and skills on to our clients in an easy to understand plain English.
Last but not least, we listen to our clients! Yes! And more importantly, we promptly respond to their feedback.
Our Skills & Expertise
We constantly educate ourselves in the areas of Internet technology and website development, and find ways to improve our production process such as using the latest tools, software and latest technologies available on the market.
We are specialised but not limited to the following software and technologies:
Website development software: Adobe Dreamweaver MX, Fireworks MX, Photoshop, Flash MX
Database application: MySql, Microsoft Access 2000 and 2002, SQL Server 2000, WinSQL
Programming: HTML, CSS, XHTML, PHP, Java, Javascript
Operating System & Networking: Linux, Windows XP, Windows 2000 Professional and Server, Windows NT Workstation and Server, Novel Netware
Our Mission
To consistently produce websites that work for our clients within the required time and budget, and highest possible quality!