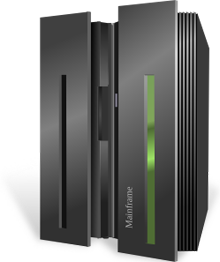 Web Specialist provides fast secure web hosting services developed to be both flexible and reliable. All web-hosting accounts come with access to your own control panel to fully manage your web hosting account. Manage e-mail, online databases, access reports, set up auto-responders and more from within your password protected control panel.
Our servers are all hosted at various data centres here in Brisbane, Sydney and across major metro cities in Australia. We also provide hosting with servers hosted in the United States for a more global centralised access. All hosting plans come with free phone and email support. We have various hosting plans available for start-up business, small or medium business websites, web store hosting or Ecommerce websites hosting.
Web Hosting Plans
All prices are in Australian dollar (GST inclusive)
FEATURES
STARTER
BUSINESS
CORPORATE
Recommended for
Start-up Business
Small / Medium Business
Ecommerce websites
Price if paid annually (2 months free
+ no setup fee)
$165
$220
$330
Price if paid monthly + $30 one time
setup fee
$16.50 + one time setup fee
$22 + one time setup fee
$33 + one time setup fee
Storage
100Mb
250Mb
1000Mb
Data Transfer per month
1Gb
2Gb
5Gb
POP 3 Mail Accounts
5
10
30
MySQL Databases
1
5
10
FTP Accounts
1
3
5
Control Panel
CPanel 11
CPanel 11
CPanel 11
24/7 Support
Yes
Yes
Yes
EMAIL FEATURES
Mail Boxes
Yes
Yes
Yes
Auto Responders
Yes
Yes
Yes
Email Forwarders
Yes
Yes
Yes
Spam Assasin
Yes
Yes
Yes
Remote Access to WebMail
Yes
Yes
Yes
Mail Blockers
Yes
Yes
Yes
Mail Scanner Anti-virus
Yes
Yes
Yes
WEBSITE STATISTIC REPORT
Analog
Yes
Yes
Yes
Awstats
Yes
Yes
Yes
Webalizer
Yes
Yes
Yes
ACCESS FEATURES
FTP Accounts
Yes
Yes
Yes
Anonymous FTP
Yes
Yes
Yes
Web Based File Manager
Yes
Yes
Yes
PHP 5.X
Yes
Yes
Yes
Perl Version: 5.X
Yes
Yes
Yes
CGI, TCL
Yes
Yes
Yes
Frontpage
Yes
Yes
Yes
ADVANCED FEATURES
MySQL 5.X Databases
Yes
Yes
Yes
Online Database Management
Yes
Yes
Yes
Raw Log File Access
Yes
Yes
Yes
Custom Error Pages
Yes
Yes
Yes
Private CGI-Bin
Yes
Yes
Yes
Password Protection
Yes
Yes
Yes
One click site backup
Yes
Yes
Yes
PhpMyAdmin Access
Yes
Yes
Yes
Network Tools
Yes
Yes
Yes
Please contact us to get assistance with our hosting plans.